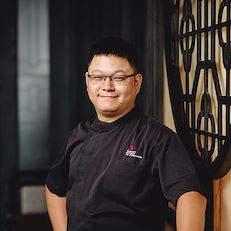 Bruce Hui
Chef
Bruce Hui
Chef
Born and raised in Jiangsu province, eastern China, Chef Bruce Hui's passion is to showcase the classical traditions of Chinese cuisine, whilst elevating them to new levels of contemporary style and sophistication.
Chef Bruce has taken his inspiration from authentic Shanghainese dishes that evoke memories of his childhood, reinventing recipes with a modern twist. He is excited to present his unique culinary creations to discerning guests from Thailand and around the world.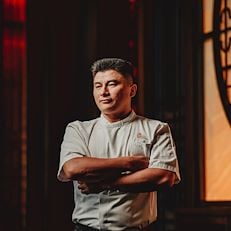 Wang Wei Bin
Chef
Wang Wei Bin
Chef
Meet Chef Wang Weibin, our Noodle Master from and his soul-warming bowl of noodles. Chef Wang, the native Chinese chef spent many years training the fresh noodle-making technique in China, before joining Yào Restaurant, where you can witness his culinary finesse first-hand.